Whatever type of cook you are, there will be plenty of small appliances in your kitchen and organizing them effectively depends on how and when you use them.
Stuffing them into the back of a kitchen cabinet can cause them to be neglected though so it's important to have them neatly stored but easily accessible. There are plenty of customized options available to clear precious counter space and give your kitchen design a smarter look. It's time to look at kitchen ideas to breathe new life into your customized storage for culinary gadgets!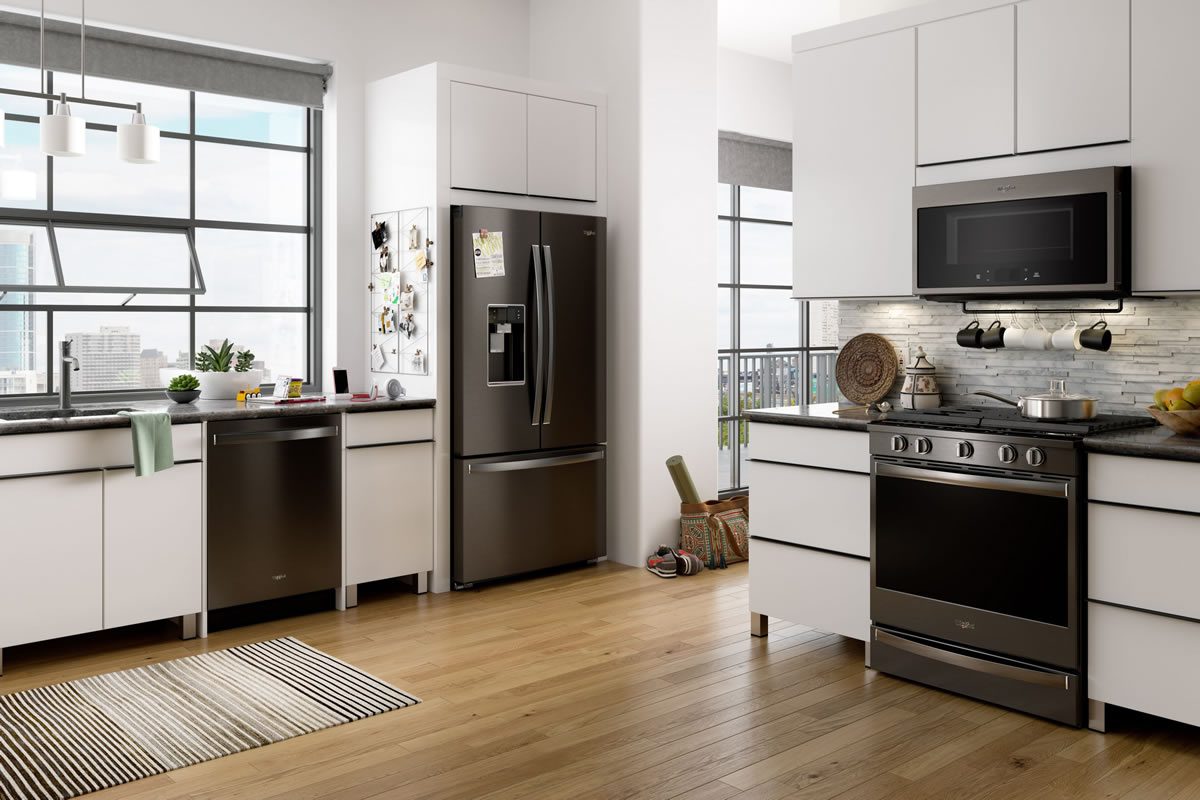 Park in the garage
Here's what's needed: Moving boxes, packing paper, paper padding, packing tape, foam or bubble wrap and a marker.An appliance garage can fit into your kitchen design with a flip-up hatch, sliding, rolling or bi-parting doors and can sit on a raised shelf or neatly tucked away in an otherwise underutilized corner to clear counterspace. If your kitchen is large enough, have a designated appliance center to house everything with angled powerstrips in place to plug in your most frequently used appliances. This way, you can use toasters and coffee makers where they are and simply close the doors when finished. Or, include a customized beverage bar or a designated beverage center, with glasses, mugs, and decorative tea and coffee canisters on a shelf or in glass front kitchen cabinets over the appliances.
If your kitchen's short on space, these novel ideas keep small appliances out of the way but still close at hand.
Get moving and shaking
If you decide to plug your small appliances into their built-in storage area, they should be moved slightly out of the kitchen cabinet when in use to avoid a build-up of heat or steam. This can be easily done if they're on a sliding shelf. Pull-out drawers also work well, either inside an appliance center or in base kitchen cabinets. Your kitchen design expert will let you know how much weight each drawer can take and what depth you need in each drawer or shelf for different appliances.
Don't cut corners
A corner kitchen cabinet is one of the best storage areas in a kitchen remodel, when designed properly. Clever kitchen design accessories and storage inserts will make the most of corners, freeing up valuable workspace. Perfect for taking small appliances, corner cabinets can be fitted with shelf extensions that swing out for easy access and cleaning. Awkward devices can be easily lifted without having to reach too far back to find them.
Display your wares
Don't hide all your appliances away. Some are designed to be admired as well as used and can be used to give accents of color or texture to your kitchen. Stainless steel, retro colors and sleek shapes all add character to countertops and open shelving. After all, your kitchen should look warm and inviting, not completely sterile.