Protecting small appliances during a move?! While preparing for your upcoming move, you may be wondering about the best way to pack smaller items like microwaves, toaster ovens and blenders. To help ensure it all arrives safe, secure and ready to use, follow these tips for packing small appliances.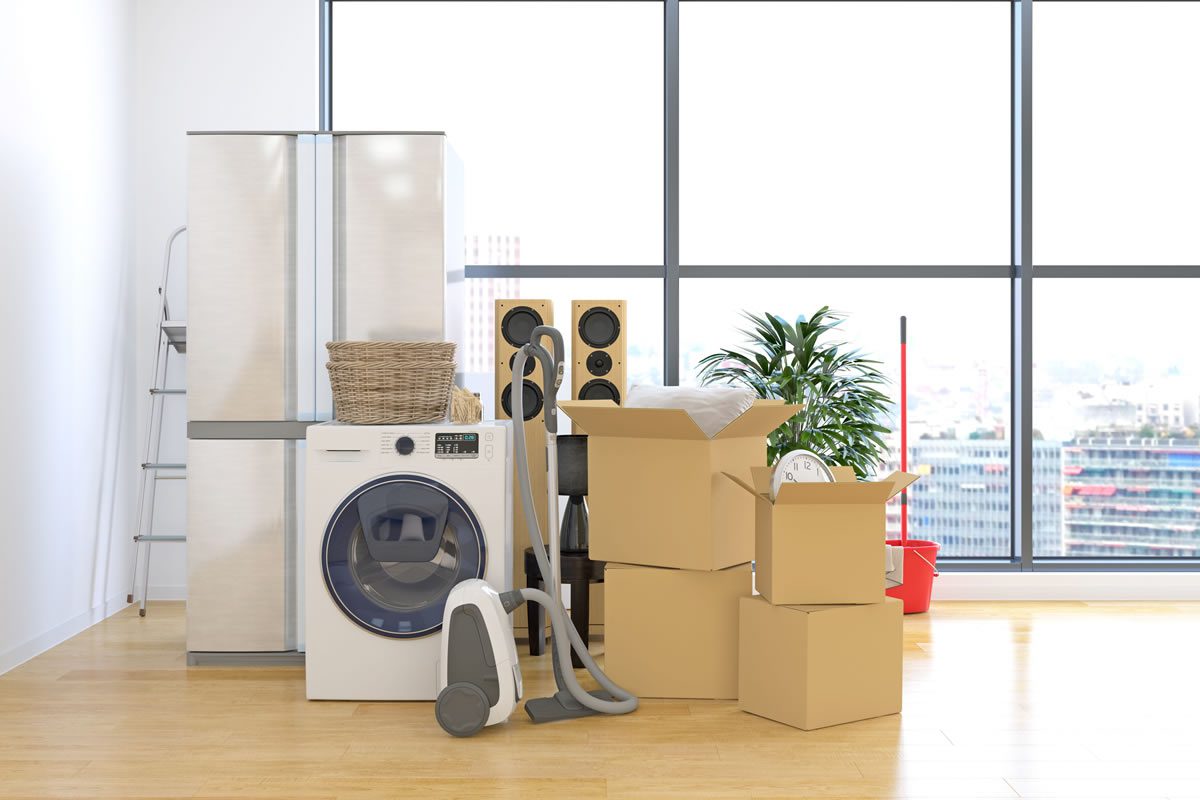 Get packing supplies together
Here's what's needed: Moving boxes, packing paper, paper padding, packing tape, foam or bubble wrap and a marker.
Moving with small appliances? Follow these tips to learn how to keep your items safe during your move.
Best way to pack appliances
If it's available, reuse the original box and packaging the appliance came in. Simply secure it in the box, tape it shut and you're done. If you don't have the original box, find a sturdy box of appropriate size, and work through these steps:
1- Cover any prongs with foam. This helps protect the finish from dents, scuffs and scratches (and keeps prongs from getting bent). If you don't have foam, you can use Bubble Wrap.
2- Protect small parts. Things like blades, lids and other removable parts should be either wrapped or taped in place. For larger parts, like a microwave turn table, wrap separately and pack into the same box as the appliance. If possible, place smaller parts like blades or mixing utensils, inside the appliance, and then wrap together.
3- Wrap it well. Gather the protected cord and wrap it with the appliance, using care to fully cover it. For larger items like microwaves, use paper padding. For smaller appliances like an electric can opener, use packing paper. Then, use tape to secure it. Be careful to only apply tape to the paper to avoid damaging the finish.
4- Line the box with packing paper. It'll give extra cushion and protection.
5- Place the appliance upright in the box. If you're packing multiple appliances into one box, put heavier items in the bottom and the lighter ones on top.
6- Fill gaps with crushed packing paper. Any empty space in the box can cause the appliance to shift. Fill any spaces with packing paper.
7- Close and tape the box. Use a marker to label the box with the contents and write "FRAGILE" if it contains glass or easily breakable parts.
A reminder: a box of appliances can get heavy fast. It's a good idea to reinforce the seams and bottom of each box with extra packing tape, and to limit the weight of each box to 40 pounds so it's easier to move into and out of the moving truck.